Old House Journal June 2019
040-047_OHJ0619_R_DoableLandscape
Old House Journal  April 2019
OHJ_Apr19_Restore_Countertops
Slippery Rock Gazette Article 2018
http://www.slipperyrockgazette.net/index.cfm/pageId/3181/Onsite%20at%20Ashfield%20Stone/
Alcove Restaurant 2018
On Lovejoy Wharf in Boston/Quicksiver schist brushed finish bar top. Alcove
There's a reason why we deemed this wharf-side West End spot one of the best new restaurants in Boston: Hospitality vet Tom Schlesinger-Guidelli is fostering a very particular, "farm coast"-inspired approach that culls inspiration from the New England seacoast's agrarian, fishing and vineyard cultures to inform executive chef Maxime Fanton's creative, Mediterranean-inflected menus. Finally, a buzzy new option for serious dining in a neighborhood better-known for its sports bars.
Try this: Preface the larger plates with a starting snack of charred Haas avocado served with a vibrant harissa aioli. Outrageously delish.
Hot tip: For something slightly more interactive than staring blankly at the wine list, adrift and alone, you can step inside one of two glass-enclosed wine rooms to browse bottles with one-on-one help from an Alcove expert.
50 Lovejoy Wharf, Boston, 617-248-0050, alcoveboston.com.
Photo by MICHAEL SWENSEN FOR THE BOSTON GLOBE
Design New England   July 2018

wonderful project on Cape Cod -our schist is used throughout and in many interesting applications
http://digital.designnewengland.com/designnewengland/july_august_2018?pg=67#pg67
 Boston Home Coastal issue 2106
kitchen counter tops
http://www.bostonmagazine.com/property/article/2016/05/24/cape-cod-bay-home/
 Preview/Massachusetts   June 2016
https://view.publitas.com/p222-4389/june-preview-2016/page/20-21
Design New England         May/June 2016
two articles-  Newport Rhode Island project/interior and  Vermont project /landscape stone
https://images.search.yahoo.com/yhs/search?p=design+new+england+june+2016+algebra&fr=yhs-pty-pty_maps&hspart=pty&hsimp=yhs-pty_maps&imgurl=http%3A%2F%2Fdownmagaz.com%2Fuploads%2Fposts%2F2016-05%2F1462368444_designnewengland.jpg#id=0&iurl=http%3A%2F%2Fdownmagaz.com%2Fuploads%2Fposts%2F2016-05%2F1462368444_designnewengland.jpg&action=click
Wall Street Journal   
The Recorder     September 2015
http://www.recorder.com/news/townbytown/ashfield/18453311-95/building-local
Simplicity in Design, Architecture, Photography, Art and Living
http://www.simplicitylove.com/2013/07/mercer-street-loft-new-york-deborah.html
Vanity Fair    May 2001
We fabricated the pictured sinks and tub from our Galaxy Schist-identified in the article as "Manhattan schist".


                                        Recent Fun Side Projects
slope-sided integral sink….wet with water….note the Galaxy layer merging into Quicksilver and back to Galaxy.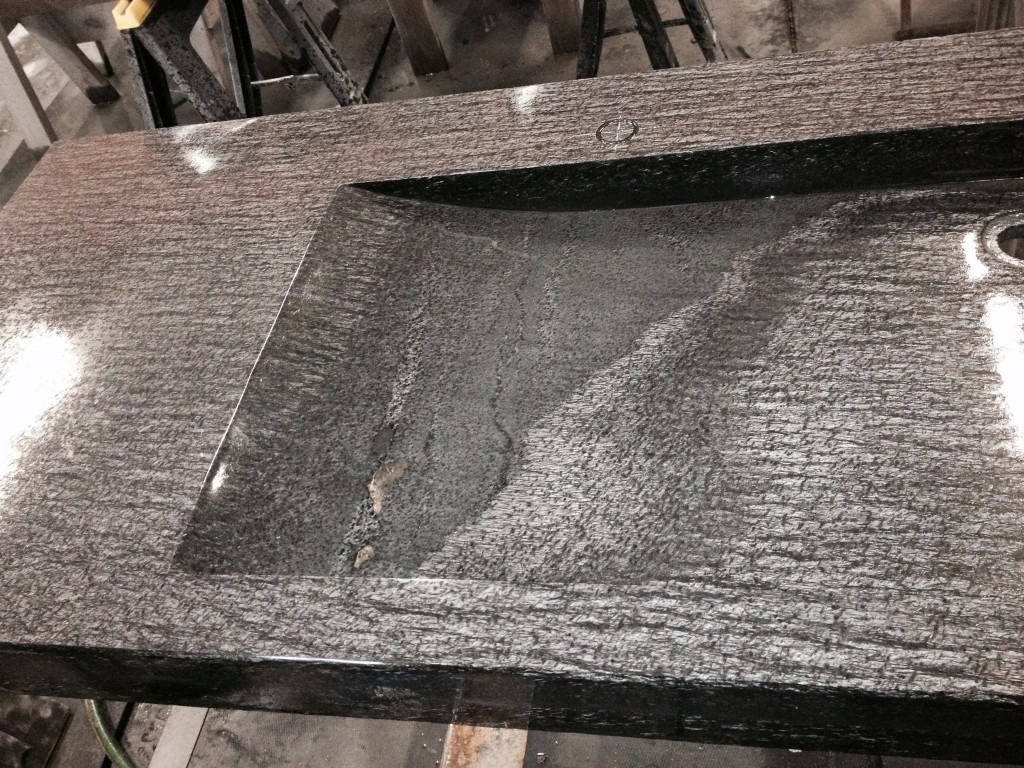 two Pond Ice Schist box sinks pictured in the following article in Design New England May/June 2016
http://digital.designnewengland.com/designnewengland/may_june_2016?pg=2#pg2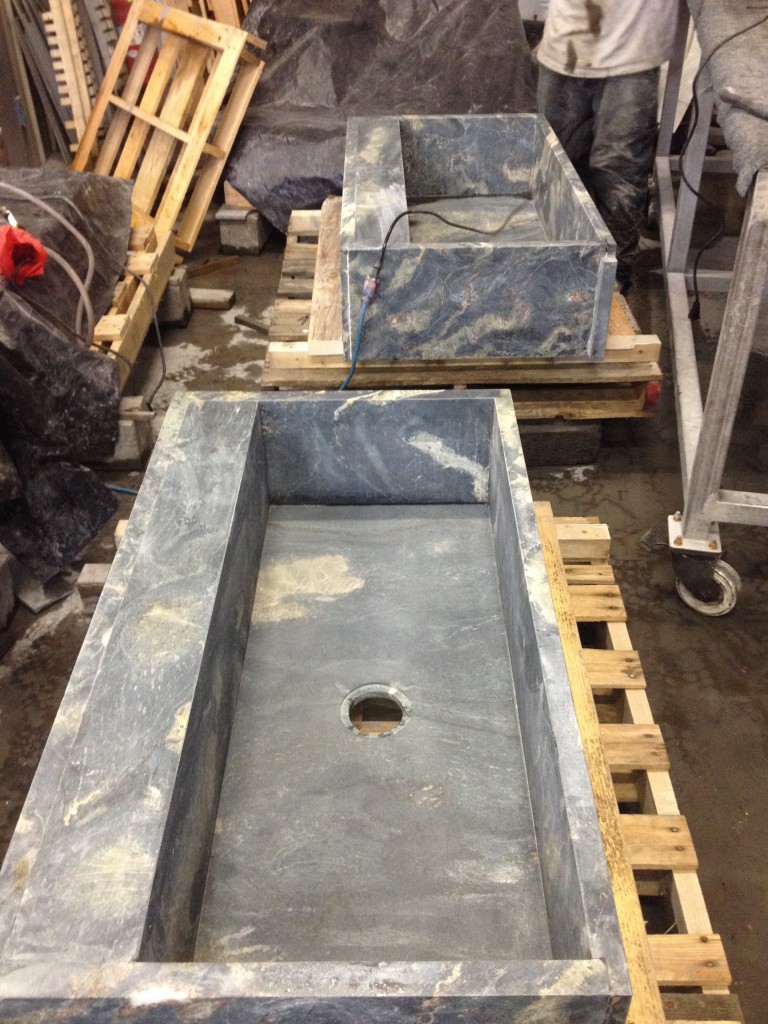 our recent display at the ABX ( Architecture Boston Expo) show in Boston…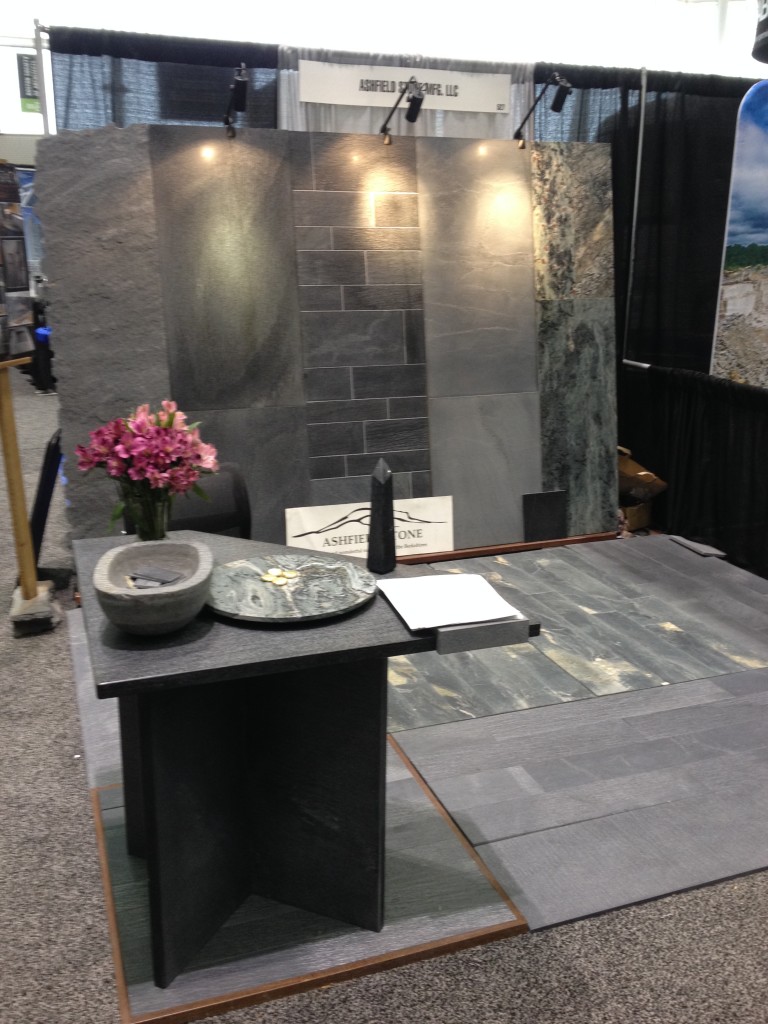 putting our Ashfield Fall Festival display together….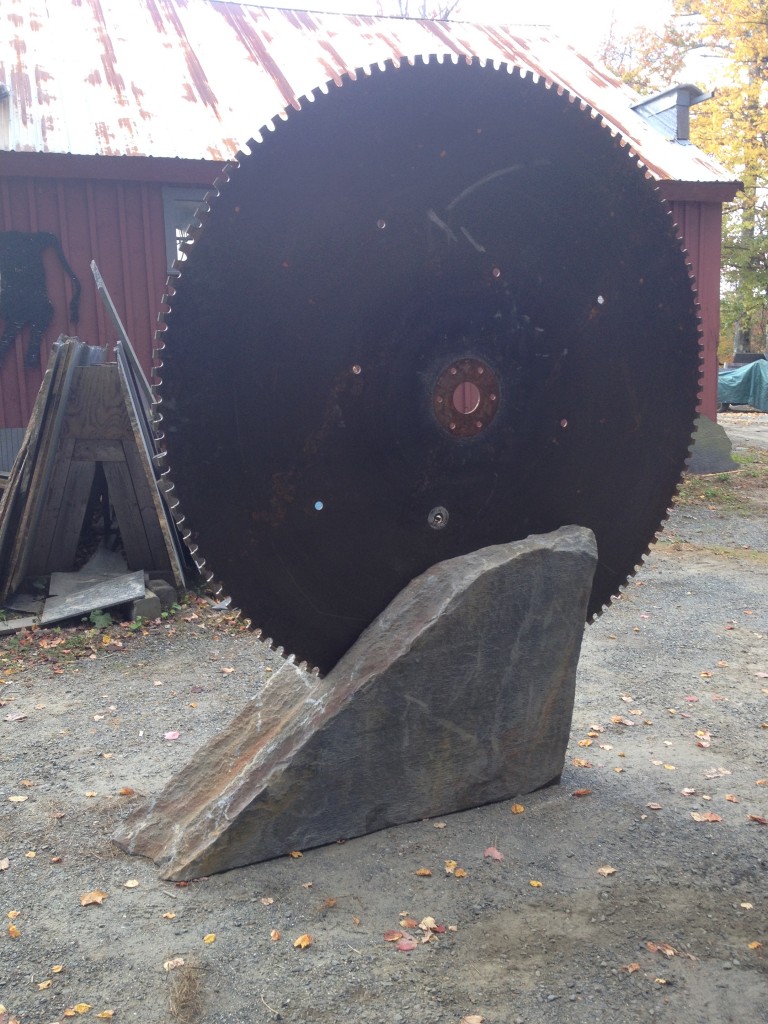 schist trestle table….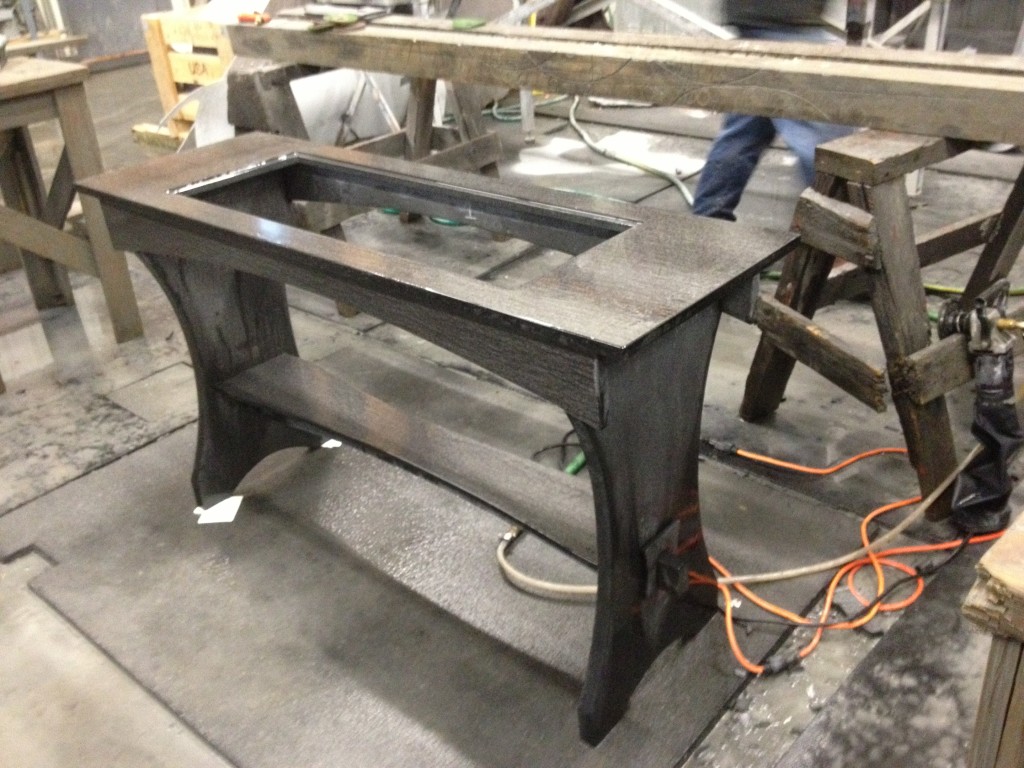 Jerry on his paleo picnic table or is it a stone surf board?